Eat, play, learn on the farm!
Farm camps allow children to learn about nature and the world of agriculture around two real working farms.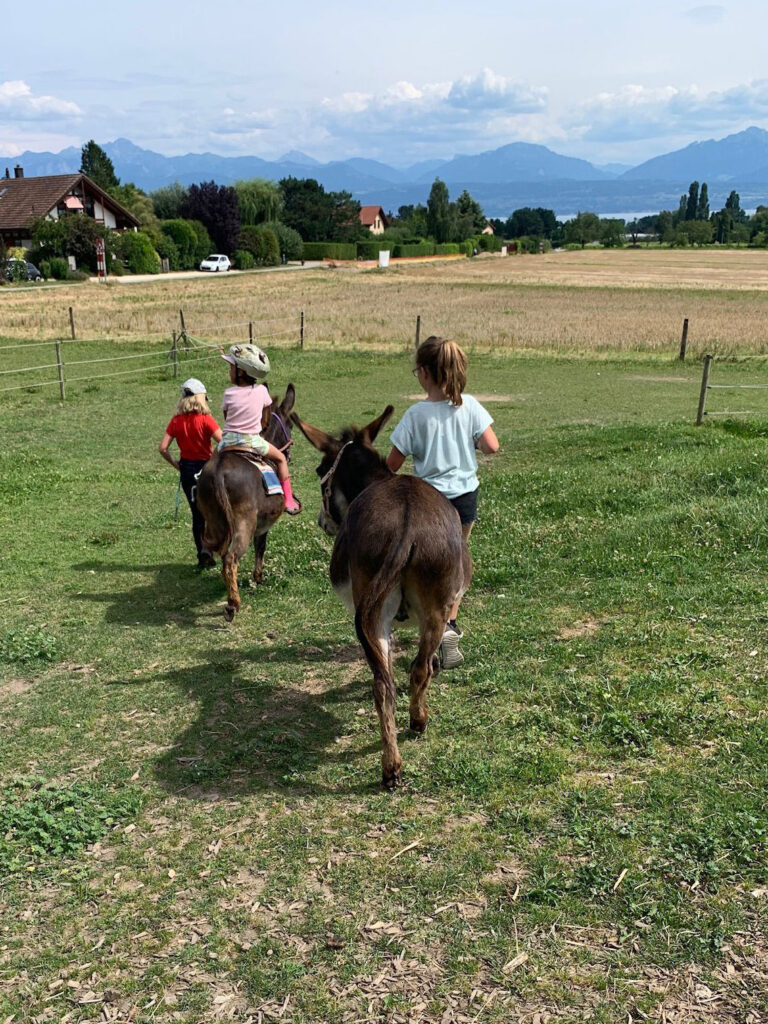 We encourage children to learn with nature and with each other. This is an opportunity to enjoy the best things in life: sunshine, fresh air and friends.
The children will experience multiple activities on different themes during the week.
On the program: life in the garden and orchard, a picnic in the countryside, feeding the animals, crafts, farm cooking, a treasure hunt, movement and sensory awareness games and more. 
Respect for self and others, sharing, gratitude and the living are central values of this community experience. 
We will emphasize creativity and play along with group cohesion so that each child will come out of this unique experience grown and happy.
The activities will take place mainly outdoors and children should be dressed accordingly (good shoes, hat, sunscreen and rain gear if needed)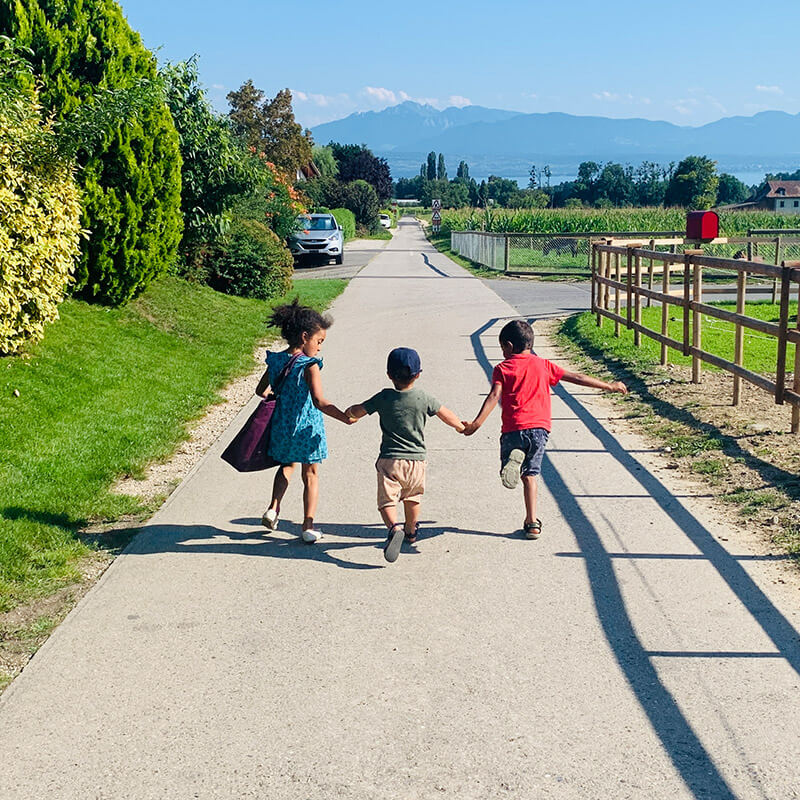 July 4-8, 2022
for 4-6 year olds from 1P to 3P (school year 2021-2022)
August 8-12, 2022
for 7-10 year olds from 4P to 6P (school year 2021-2022)
The week ends with an exchange moment where parents can discover what the children did during the camp!
The price is 350 CHF per child per camp.
50 CHF discount on the total amount if you register two children from the same household.
Activities, lunch, morning and afternoon snack included.
You can register on our site here. Payment validates registration.
To guarantee a quality experience for your children, we will take between 15 to 20 registrations per camp. First come, first served. Registrations are open until May 31, 2022
In case of cancellation, please contact us immediately. A fee of 10% of the cost will be charged for administrative expenses.
As of Monday, June 6, 2022, the entire cost will be charged to you. 
Camp organized by Christel Petit & Didiane Rochat.